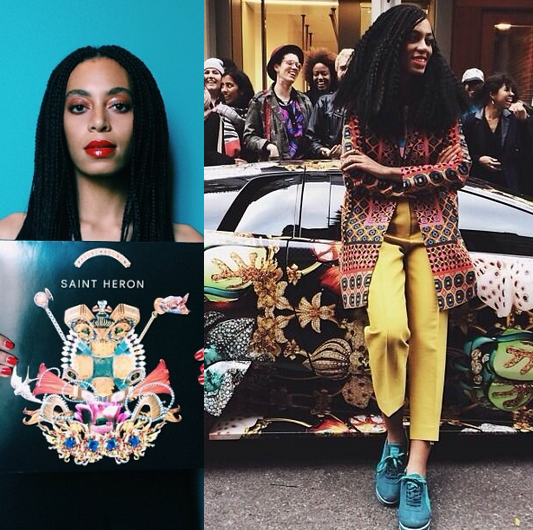 Over the weekend, Solange took a custom-designed Lamborghini Murcielago to the streets of New York City to celebrate the release of her "Saint Heron" trunk-style compilation. See the photos inside....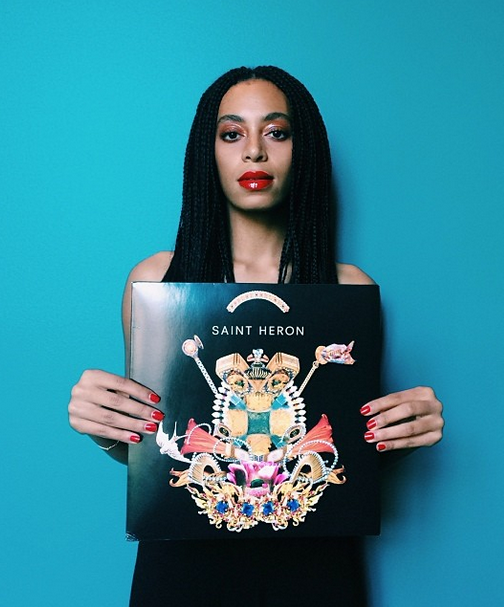 A few weeks ago we told you about Solange releasing
Saint Heron
, a compilation of her favorite R&B artists and
the first release on her own independent label
Saint Records. It hits stores on Tuesday. So Solange promoted the disc on Saturday afternoon by taking over the streets of NYC in a Lamborghini
Murcielago
decorated by
Rashaad Newsome.
She said she wanted this new release to have a trunk-style feel, like how Cds used to be sold out of the truns of
cars
.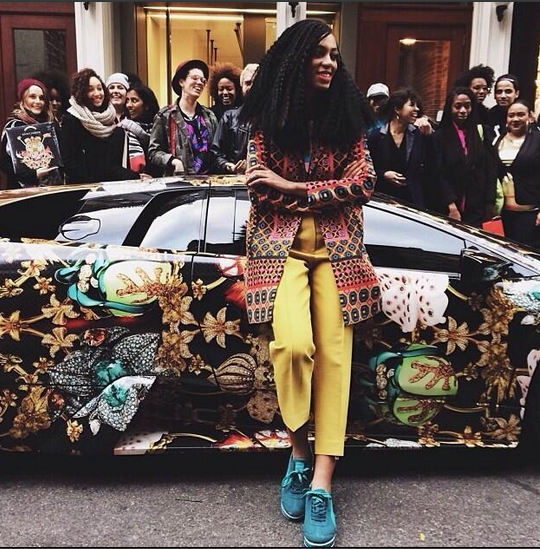 Wearing mustard-colored pants and a patterned coat, Solange and the
Lambo
made appearances at the Studio Museum of Harlem, Havana Outpost in Brooklyn and Opening Ceremony in Soho.
In addition to the album, Solange has plans for
SaintHeron.com
to become a cultural hub for trendy people.
Please share the posts to any social networks you are on. The more people visit the more content I will add. Live Chats are on the way.